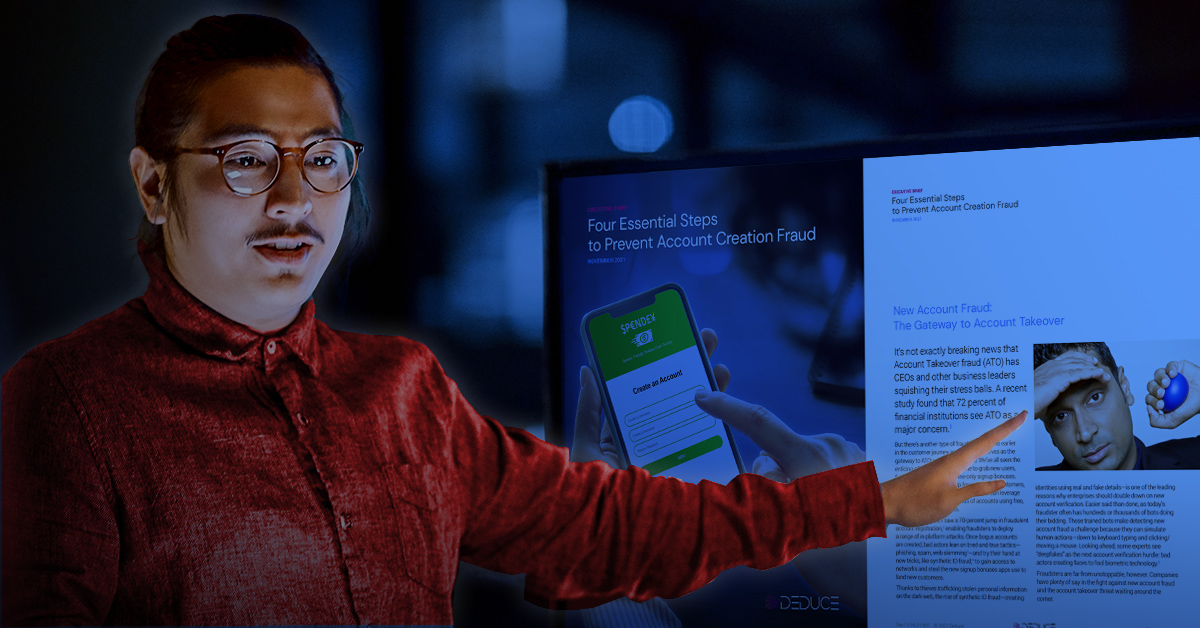 Executive Brief
Four Essential Steps to Prevent Account Creation Fraud
New account fraud skyrocketed in the first half of 2021, enabling fraudsters to deploy a range of in-platform attacks. With bogus bank or card accounts, bad actors can gain access to networks, steal signup bonuses, and commit hard-to-detect fraud.
Expand Details
Thanks to thieves trafficking stolen personal information, synthetic ID fraud — creating identities using real and fake details — is now a leading reason why enterprises must focus on new account verification. Easier said than done, as today's fraudsters also may have hundreds or thousands of bots simulating human actions — down to keyboard typing and clicking/moving a mouse. Looking ahead, some experts see "deepfakes" as the next account verification hurdle: bad actors creating faces to fool biometric technology.
Fraudsters are far from unstoppable, however. Companies have plenty of say in the fight against new account fraud and the account takeover threat waiting around the corner.
In this Executive Brief, you'll learn:
Why passwordless authentication requires real-time intelligence
How real-time behavioral insights at scale can reduce authentication friction and first-look fraud
How quickly Identity Insights deploys for pre-emptive, low-friction new account authentication you can trust.
See how the award-winning Deduce platform helps to separate authentic new users from synthetic identity fraud.
About Deduce
Dedicated to democratizing risk and fraud technologies, Deduce prevents consumer-facing Account Takeover (ATO) and registration fraud via the constantly growing Deduce Identity Network—the largest real-time identity graph across cyber risk and fraud in the U.S. today with over 500M profiles and in excess of 1.4B daily activities. The Identity Insights and seamlessly integrated Customer Alerts products are accessible via a developer-friendly deployment model. Honors and awards include Fast Company's World's 50 Most Innovative Companies for 2022 and #1 in the Security category, 2021 Fortress Cyber Security, Global InfoSec, and silver Edison Awards, as well as spotlights from CSO, Artificial Intelligence Excellence, and more. To learn more, please visit deduce.com.